Enabling rural livelihoods
through craft and education!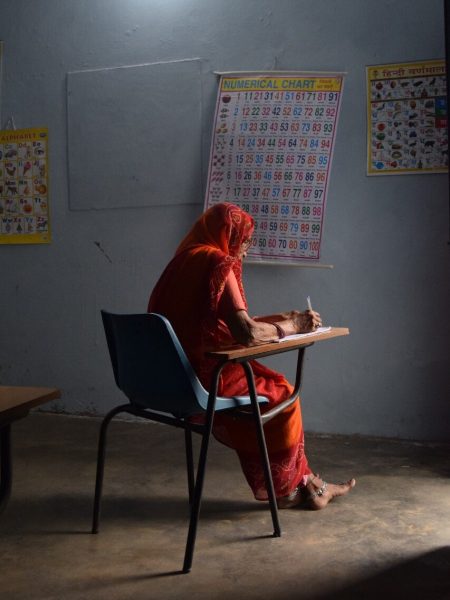 Mysa is a for-profit social enterprise responsible for the economic inclusion and holistic development of rural artisans.
Mysa started its operations in the year 2021 in the village Ramsar Palawala near Jaipur.The post covid situation of the community there was grim.Agriculture and livelihoods took a major hit during pandaemic. 
With an intention to enable alternate sources of income, Mysa enabled the training and forward market linkage of 50 women artisans parallelly working on their education and capacity building 
50+ women have been trained in skills of crocheting, embroidery, stitching, and toy making. Apart from the training, their capacity building has happened through theater interventions, sharing circles, well being sessions and more
12 women who had dropped out of school, have rejoined primary education, 14 women have been supported to pursue higher education.Night schools of the children and old women happen every day.
Financial inclusion, digital literacy and health education have been key focus areas for the initiative.Mysa created a safe space for the womena rtisans where they can just be, explore themselves and pursue their dreams.
Enabling the local leaders with capacities and infrastructure like computer lab, rural library, workshop, digital devices – Mysa envisions a sustainable ecosystem for all women artisans
Pinky and Jeetndra, co-founders of Mysa Jaipur, connected with each other with a vision to bring a change in the current vocational training landscape, ensuring that there are sustained livelihood opportunities for the trainees post the program.
They both have been working in the social sector all their lives. They both believe that the mix vocation and capacity building is key to enable women long term.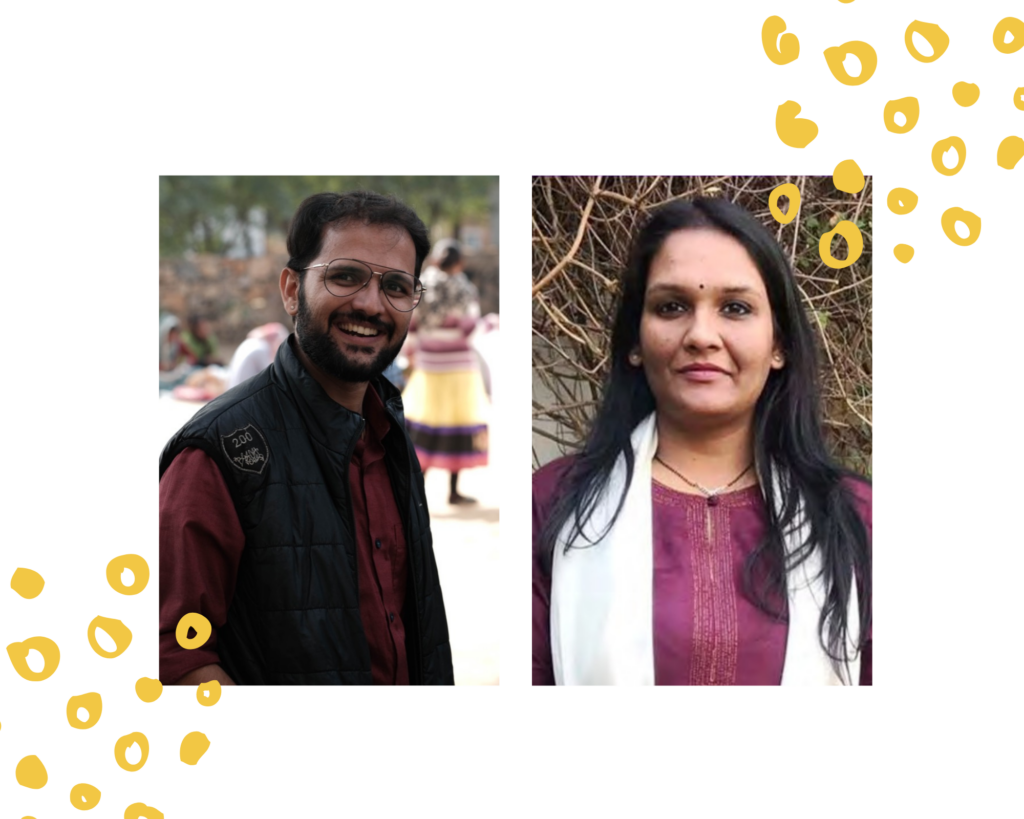 Mysa is a Japanese word that means engaging in a pleasurable fruitful activity from the comfort of your home while sustaining oneself.